Stories of Real People Finding Real Hope #smilesmatter
Meet Janette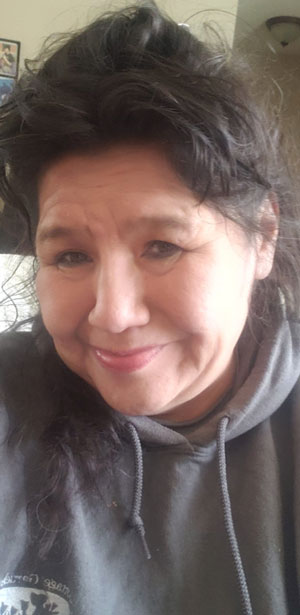 "I can't take the pain anymore, I want my life back, I want to go get a job, not be embarrassed about my teeth anymore…I want my life back."
What was going on when you came to Hope for help?
When I was a little girl, I had to go to the dentist, and I was so scared it took 4 people to hold me down. When he drilled, I didn't feel like they didn't give me any anesthetic and it hurt so much and then I was terrified to ever go back.
Because of that, I was in tears when I came to Hope because I was in so much physical and emotional pain. I was so embarrassed because of my teeth, and I wanted to get back to work, I wanted my life back, and I thought they might make me feel bad about not caring for my teeth, but they didn't.
How were you treated?
Great, I walked in, and people made me feel so welcomed and I didn't feel embarrassed at all…it was the first time I've ever had that happen. Other places I went before made me feel so ashamed and bad…Hope didn't, they made me feel safe and so welcomed.
I was treated so nicely and what I thought would hurt, didn't hurt and they did it so fast, it was wonderful. It was professional but not like it made you feel uptight about it.
They filled some cavities and extracted three teeth, plus one tooth fell out. The Doctor said, "I guess that's a freebie". We both laughed at the one.
That was then, this is now.
Now that I got help, I applied for a job and got it!
If I had not gotten the help I needed from Hope I would have continued to stay in my house all day because of how ashamed of how I looked and the pain. I became a hermit, not wanting to go anywhere, it was really bad.
I don't feel bad about myself anymore, my confidence is getting back there, just having my teeth pulled and the pain being gone, and they didn't make me feel so ashamed.
No more shame
With the treatment and help I got from Hope, I've gotten my life back.
Now that I have a job, when I start getting paid, I want to donate to Hope!!!!
I was hopeless from my appearance the pain and it made everything else horrible, just horrible.
Now I have my hope, and my life back.
Meet Jackie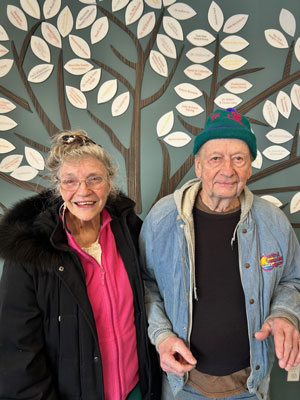 85-year-old Lake Elmo resident, Jackie, grew up very poor and without access to regular dental care. As a result, all of her top teeth were pulled at the age of 19 and she has suffered from a variety of dental problems throughout her lifetime.
She and her husband live on Social Security and have no Dental insurance or any way of being able to afford dental care.
We really needed dental help but had no money, but then we found Hope Dental Clinic.
Hope was amazing. They know how to do the work without giving you a lot of pain and anguish and the people are always helpful!
They even gave us pain pills after a procedure, but we never had to take them because of the job they did.
So with a very limited income and no dental insurance, Jackie said she wouldn't know what would have happened if they didn't find Hope Dental Clinic, "It changed our lives."
Meet Maria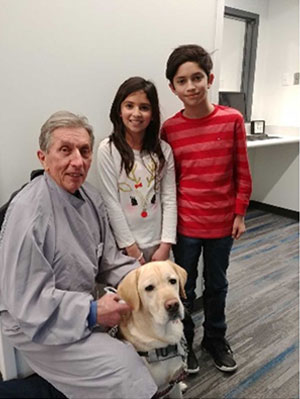 Maria brought her children, Keivan and Maya, into Hope for cleanings, exams, and fillings.
"My children love coming to Hope because they make them feel so comfortable. They look forward to visiting the dentist now, especially my son, who has struggled a lot with anxiety," said Maria.
Maria and her husband own a small marketing business, working primarily with Hispanic businesses. While they earn enough to get by, they can't afford insurance, or visiting the dentist. When they tried to go to another clinic, they were told that they needed to pay $600 up front.
"We just didn't have enough money. Hope Dental Clinic has been a lifesaver for us. Thank you!"
Meet Daniel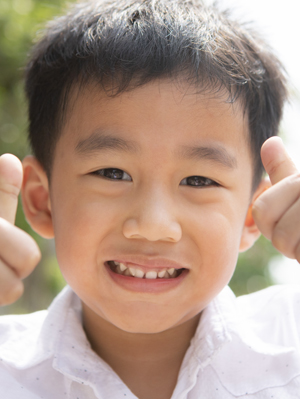 Last year when we met Daniel, he didn't say much, always looking at the floor. Five years old, in kindergarten. Cries a lot. Misses a lot of school. Dark circles under his eyes, looks malnourished. Won't engage in conversation, socially withdrawn, few friends.
This year? Daniel is the class clown. Talks all the time. Lots of friends. Growing
like a weed. Mom says she "can't feed him enough." Dark circles gone. Lots of smiles.
The difference? His teeth don't hurt anymore.
Meet Kennech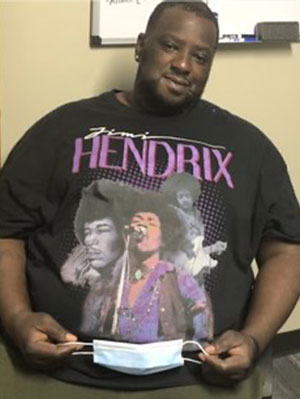 "This clinic is a blessing!" – Kennech
Kennech could not afford dental insurance or to pay out of pocket for help. When he came to Hope, Kennech's face was swollen on the right side. He found out needed a tooth extraction and and was in incredible pain. Hope took care of him and now he is pain free and full of hope. After his appointment, Kennech was feeling much better and was pain free.
Meet Kathryn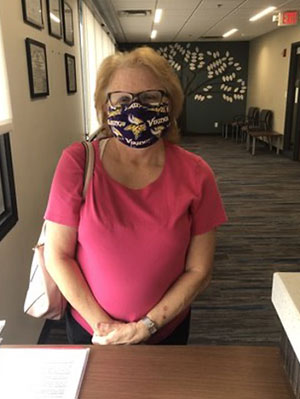 Hope Dental is special to Kathryn because she has been on Social Security and Disability for a long time, and wasn't able to be seen anywhere else.
Kathryn needed dental care for a long time and needed her teeth examined. Kathryn's mouth was in unbearable pain, her mouth was swollen, and she wasn't able to eat on that side of her mouth due to a tooth filling that fell out.
She walked in to make an appointment and was able to be taken care of! She is so thankful to be free from her pain and filled with hope again.
Meet Patricia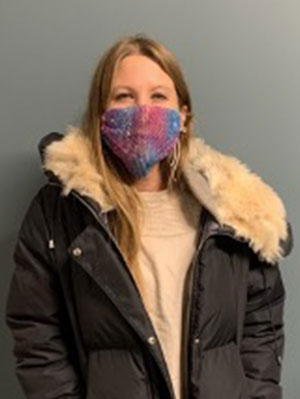 "Hope Dental really does give people hope for a better future. They give our community so much hope and support." – Patricia
Patricia came to Hope in severe pain. Without insurance, Patricia couldn't afford going to the dentist. She was referred by a good friend who had also been served by Hope Dental Clinic.
Before coming to her appointment, Patricia researched her pain on her own. When she read that it might be a broken tooth, she knew she needed help. When she found out her pain came from the same tooth where she had a root canal done, she realized the appointment would be complicated and costly and knew she had nowhere else to turn but Hope Dental.
Patricia drove over 30 minutes from home to seek help. She knew Hope Dental was the best place for her to find the care she needed.
Meet Anthony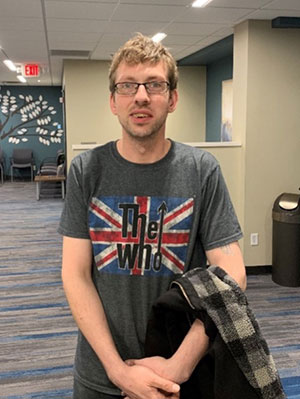 Anthony came in with excruciating pain and needed to have an extraction, and says he is feeling so much relief!
"HDC is a vital resource right now and a lot of people don't have the income necessary to take care of themselves like they need to. Especially now with COVID-19 if you are stuck inside your house with an abscess tooth and do not have any way to get rid of the tooth pain.
HDC provides people with the resources necessary to get people feeling better and out of pain. No one else in MN provides this service in the way HDC does and I so appreciate all the work you are doing!" – Anthony
Meet Corinna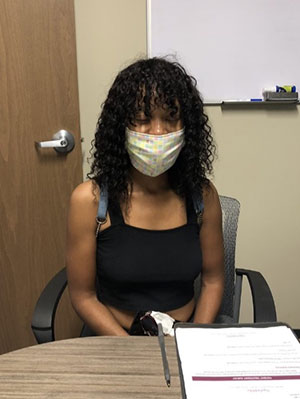 Corinna had never been to Hope Dental Clinic before her appointment and her fiancé recommended her to come to Hope Dental after he had received care from us.
Corinna has been suffering in pain for a long time. She told us that she was staying up late many nights from pain and throbbing. She also has teeth chipped on both sides of her mouth and was struggling to eat because of it. Today, she got the care she needed and is back to living her life with a smile.
Hope Dental is special to Corinna because she was able to get an appointment quickly. And she was happy for it! She was glad to come in so quickly and get her pain relieved.
Meet Yvonne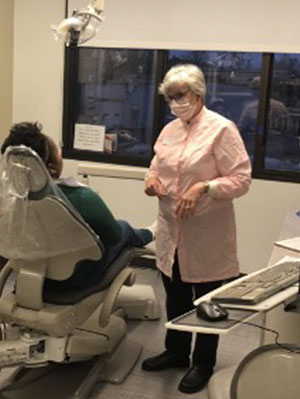 "They helped me with the pain I was experiencing. I could come in on the same day I called and the clinic was so efficient and helpful. I really appreciate what Hope Dental Clinic does." – Yvonne
Yvonne works two job, neither of which offered her dental care. She was in pain, and came into our evening clinic to get care as quickly as she could. She had to miss work to get the care she needed.
Thankfully, Yvonne was able to be seen that day. She really enjoyed her appointment at Hope Dental!